About us
Restaurant 273
On June 16, 2021, Restaurant 273 opened its doors in a beautiful monumental building on the Oudegracht in Utrecht. Restaurant 273 is a restaurant where everyone will feel at home. We would like to welcome you with open arms with our warm, luxurious interior consisting of deep green, copper, marble and concrete look. So that you can enjoy a casual culinary evening.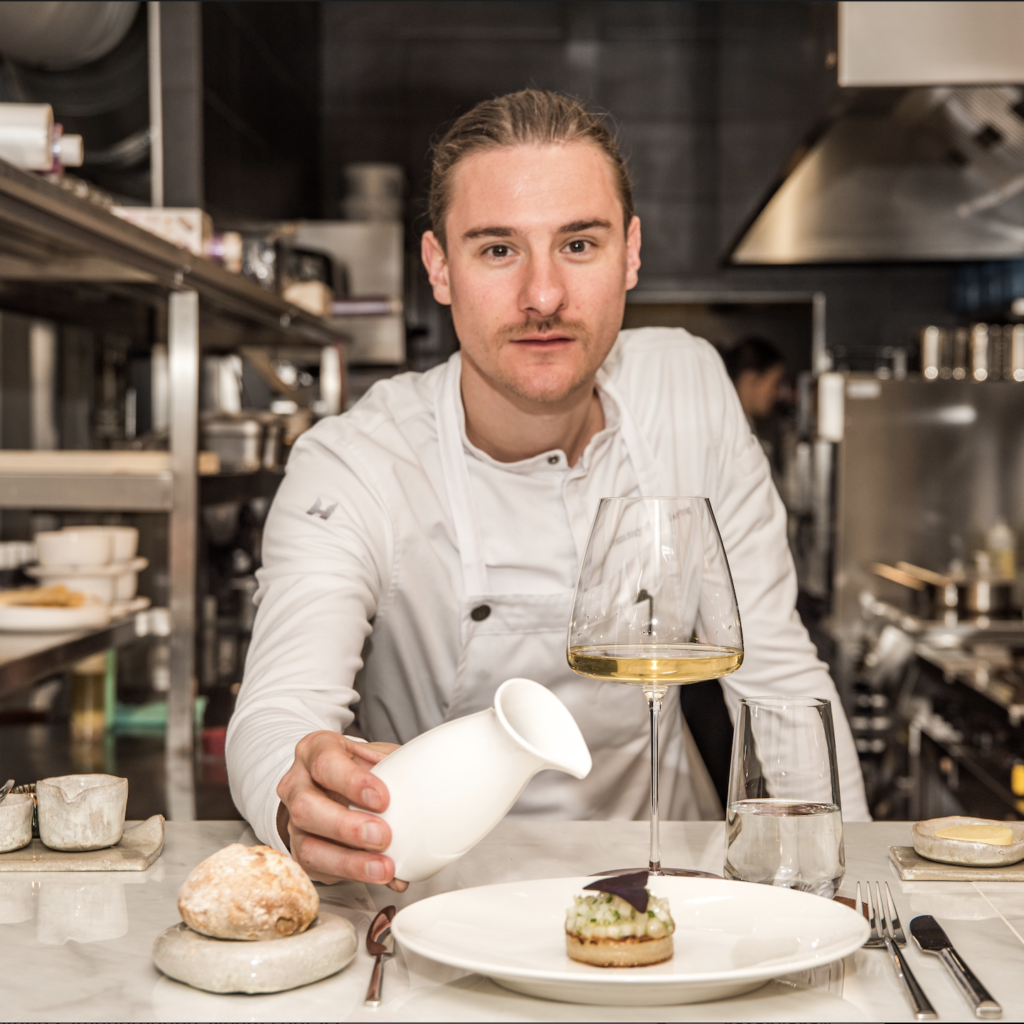 The kitchen team is led by chef and owner Tommy den Hartog ensure an unforgettable culinary experience. Tommy den Hartog often uses international flavors and modern cooking techniques in his cooking style. These cooking techniques are combined by its classic base. In this way, all creative flavor combinations are perfectly balanced.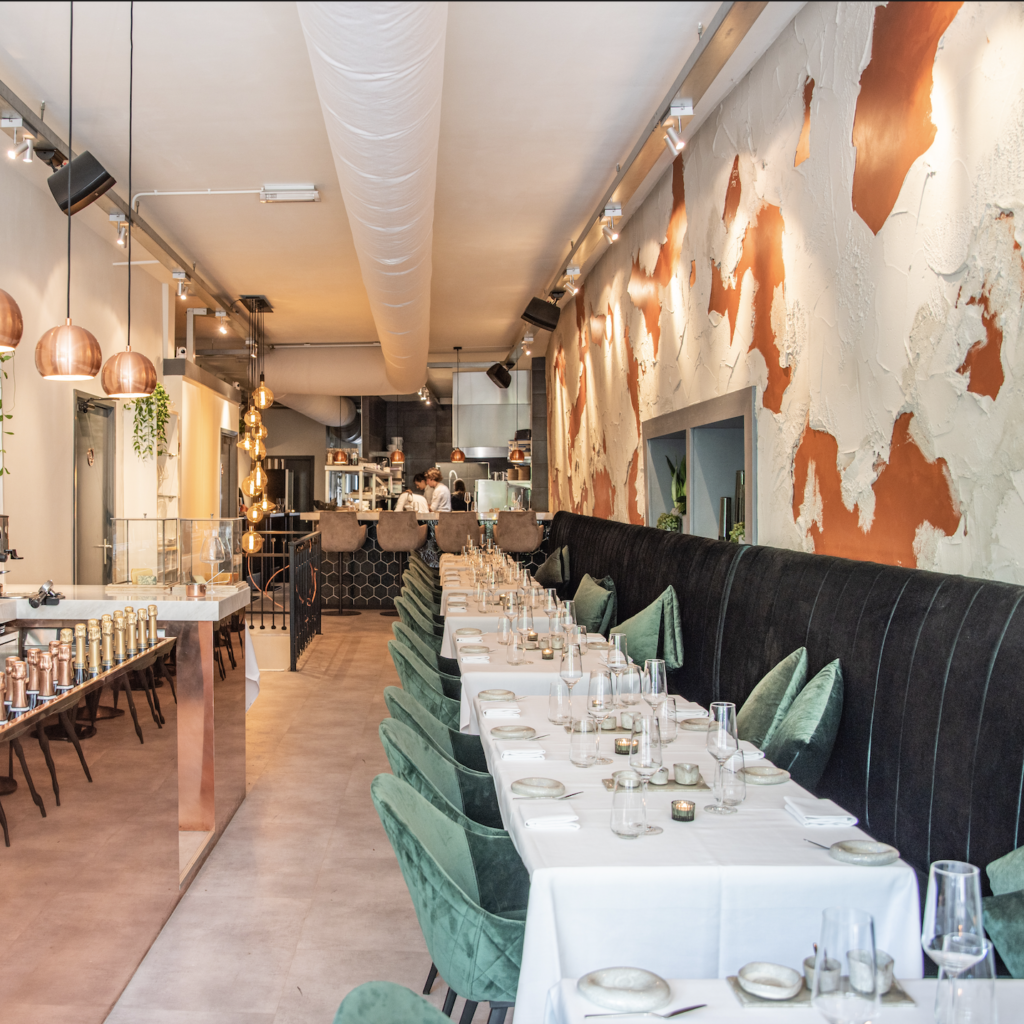 The restaurant is divided into different settings. For the enthusiast, there are tables covered with linen in the restaurant area. There is a Chef's Table with a great view of the open kitchen, covered with a beautiful white marble top and generous high bar chairs. There are high tables opposite the kitchen that bring together the best of both worlds. Contact us and ask about the possibilities.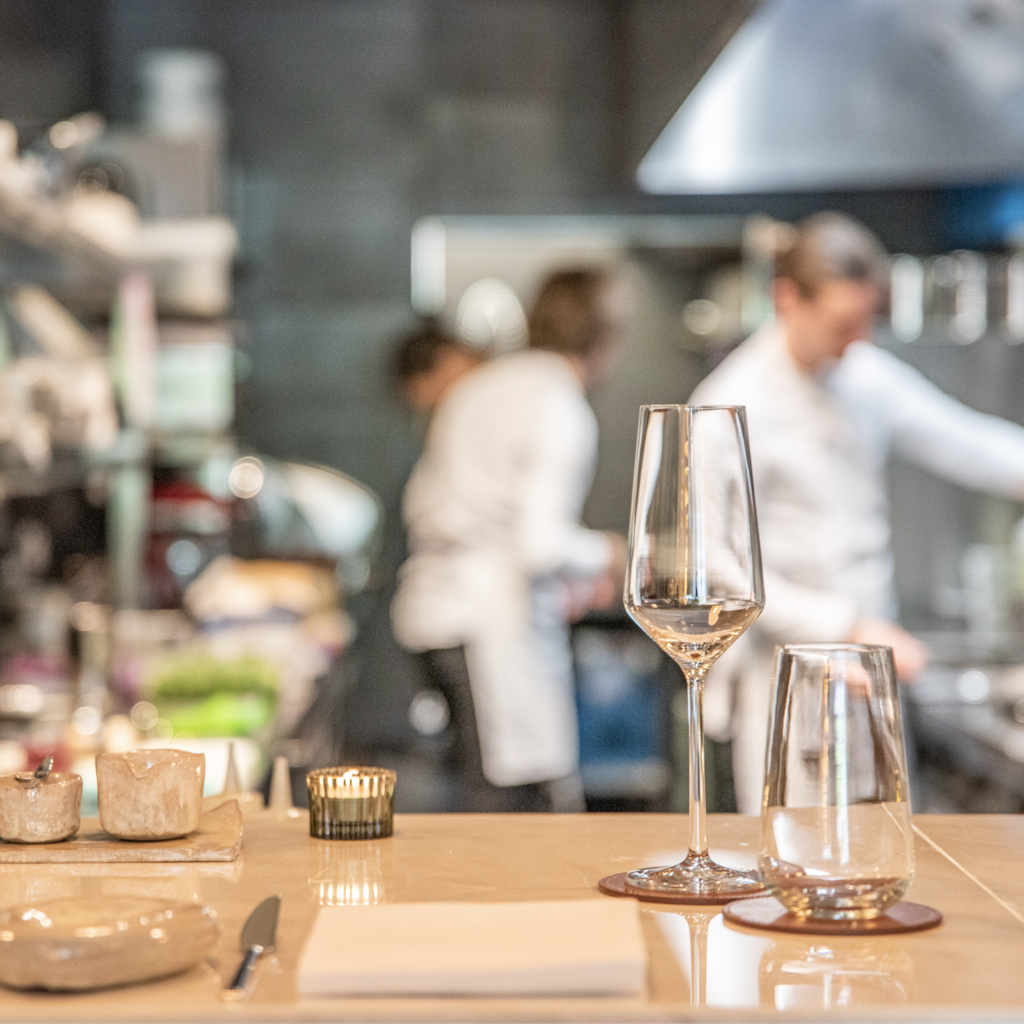 At the Chef's Table of Restaurant 273 you can enjoy the gastronomic 8-course chef's menu. Culinary enjoyment with a look behind the scenes. To complete your experience, it is also possible to order a matching wine arrangement. Of course you can also choose a nice bottle of wine from our extensive wine list.